Electrician Licensing is Important to Understand
Electrical problems can not only be perplexing but also very dangerous for people who are not highly trained.
The danger can be twofold;
1. During the troubleshooting / installation / repair process working with wiring systems, devices, and the overall handling of electrical energy.
2. Afterwards when the job is not properly done fires can occur and/or serious injury.
Anyone who performs electrical work in the state of Texas must be properly licensed.
The Texas Department of Licensing and Regulation defines this in part as:
"Any labor or material used in installing, maintaining, or extending an electrical wiring system and the appurtenances, apparatus or equipment used in connection with the use of electrical energy in, on, outside, or attached to a building, residence, structure, property, or premises."
What Are The Requirements To Be A Master Electrician?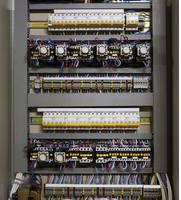 Each state has their own requirements. In Texas there are 9 different individual licenses issued. In order to be a Master Electrician Texas requires the following:
12,000 hours of on-the-job training under the supervision of a master electrician.

Hold a journeyman electrician license for at least two years.
You must pass the master electrician examination.
Only a Master Electrician can execute the process of pulling permits from respective local electrical authorities.
Each individual electrical job can only be registered with one electrical company at any given time.
When it comes time to resolve your electrical problems, it's time to have a Master Electrician on site, call A & L Electric at 817-896-9584.